Book a Hike
Offering guided day hikes in
Golden, CO, Boulder, CO, and
Rocky Mountain National Park.
Select your date in the calendar below.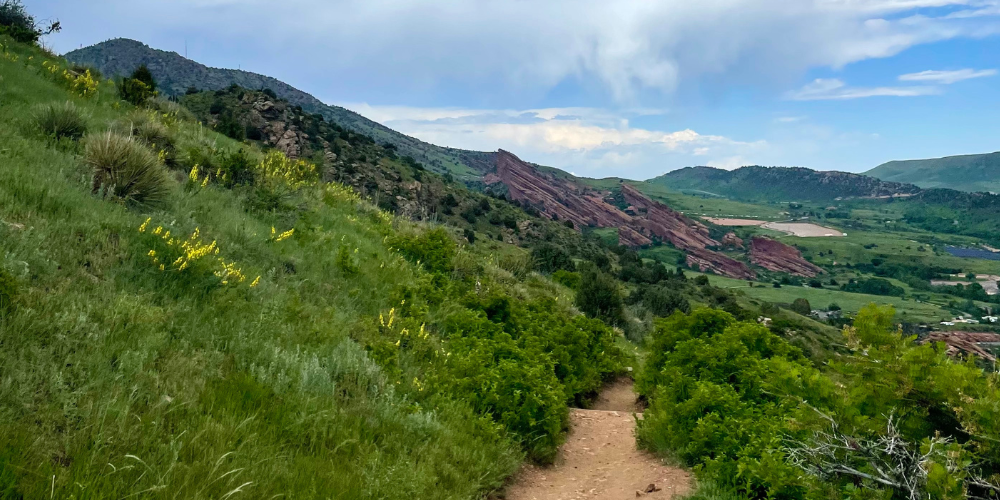 Have Questions or Specific Requests?
Hike Descriptions:
Private Hikes Near Golden, CO & Boulder, CO: Explore the trails of Golden or Boulder. Our Private hikes are between 3 to 6 miles. Plan to spend approximately 2 hours to 2 hours and 30 minutes on trail. 
$65 per person
Private Rocky Mountain National Park Hike: Our hikes in Rocky Mountain National Park range from 3 to 10 miles. Please note: These are high-altitude trails. 
$125 per person
FAQs - Day Hikes
Where do we meet?

Your guide will meet you at the trailhead. If you need a shuttle, we can arrange a third-party shuttle service for an additional fee. After booking your trip online, your guide will email and/or call you to provide you with the trailhead address and meeting details. 
What should I bring on a Day Hike? 

You'll need to wear appropriate shoes for hiking (sneakers, trail runners, or hiking boots) and bring a day pack if you have one. If you need a day pack, we can provide them on request. It's important to remember that the trails here are at high altitude (with many of the trails being around 5,000 feet to 7,000 feet in Golden and well above 8,000 feet in Rocky Mountain National Park). You also must pack any personal medications that you might need on the trail, such as an inhaler or epi-pen.
Can I bring my pet?

Please notify your guide ahead of time if you would like to bring your pet. Some trails allow dogs while others do not. 
Do I tip my guide? 

If your guide does an exceptional job, please show your appreciation with a tip.  While our team of well-trained professional guides never expects a tip, it is always appreciated. Industry-standard gratuity for a guided hiking trip is 15-20% of the trip cost.
What if it's raining?

Rocky Mountain Hiking Company hikes and backpacks in all types of weather. If we decide the conditions are not safe, we will cancel the trip and give you the choice of a full refund or a new trip. 
What is your cancellation policy for trips?

Our trip costs include a 15% non-refundable administrative fee. Hikes can be canceled up to 1 week before the trip for a refund (minus the 15% fee). Within 1 week, a 50% refund will be offered.  Within 48 hours, a refund will only be offered if Rocky Mountain Hiking Company cancels the trip due to severe weather.
How long are the hikes? 

Our hikes in Golden and Boulder can range from 2 to 6 miles and range in difficulty from easy to strenuous. 
Our Rocky Mountain National Park hikes can range from 3 to 10 miles and range in difficulty from moderate to strenuous.
How far away are the hikes?

Most hikes are approximately 25 to 45 minutes away from Denver. If you're hiking in Golden (and staying in Golden), our hikes are a 10-minute drive. 

From Denver to Estes Park: Our hikes are between a 1-hour 30-minute drive to a 2-hour 30-minute drive to the trailheads.

From Golden to Estes Park: Our hikes are approximately a 1-hour 30-minute drive to the trailheads.